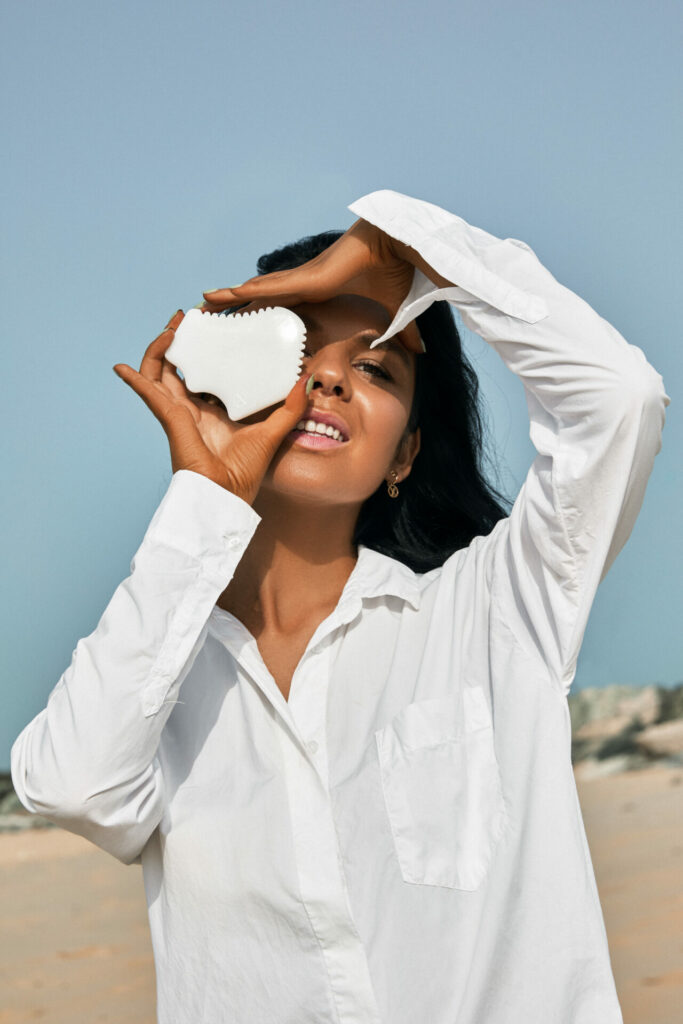 Enhance your natural beauty
ALAM new design gua sha – your ultimate at-home facial and body massage tool. ALAM gua sha is bigger and heavier then a regular gua sha stone, which makes it a more advanced tool for even more powerful results. This premium product is carefully crafted from white jade, a stone which is traditionally used to alleviate tension and inflammation. De-puffing and calming, leaving a more even skin-tone and texture. Gua sha is known to relax the muscles in the face, lift and firm the skin, aid with lymphatic drainage, and increase the absorption of skincare ingredients.
Shop now
100% natural white jade stone
Face and body sculpting
Depuffing and
calming
Enhances Alam red clay mask properties
Even skin tone
and texture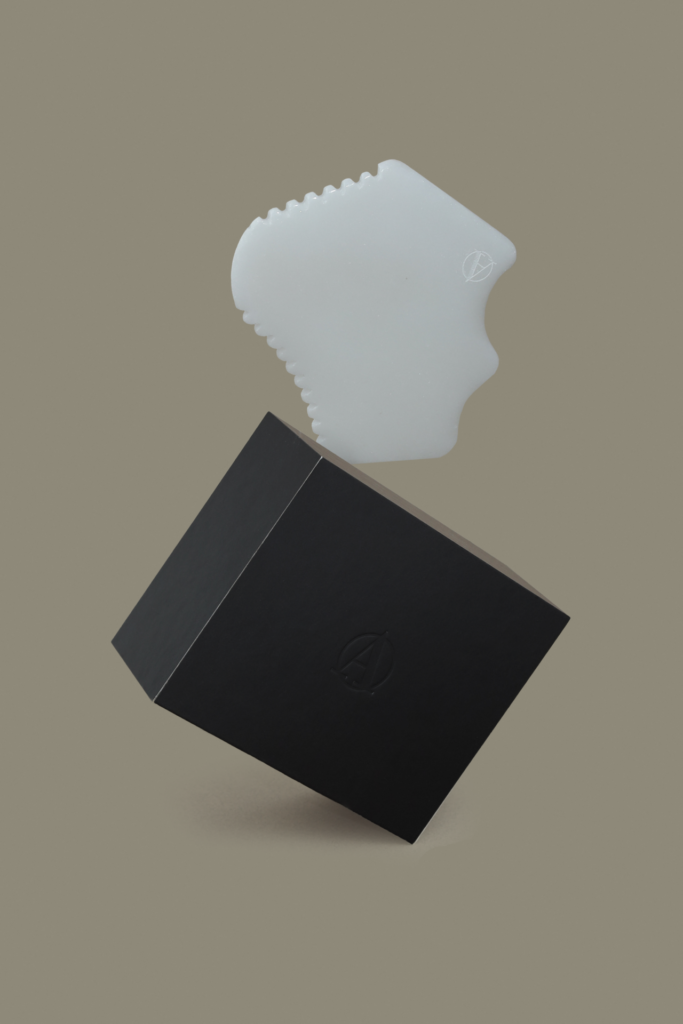 Results by consistent usage
Stimulates circulation
Helps produce collagen
Softens fine lines and wrinkles
Decreases puffiness
Decreases inflammation
Diminishes dark circles
Temporarily tightens skin
Brightens complexion
Sculpts facial muscles
Releases tightness
The ultimate at-home
facial and body massage tool
How to use
Before your ALAM Gua Sha massage, apply your favorite all-natural oil or serum, or water. The gua sha will help with the absorption of vital ingredients. The stone can also be stored in the fridge prior to use for an extra cooling effect. Using light pressure, gently glide the stone at a 30-45º angle in gentle, upward and outward strokes along jawline and cheeks. For the body, massage comb toward the heart in circular motions in an upward direction.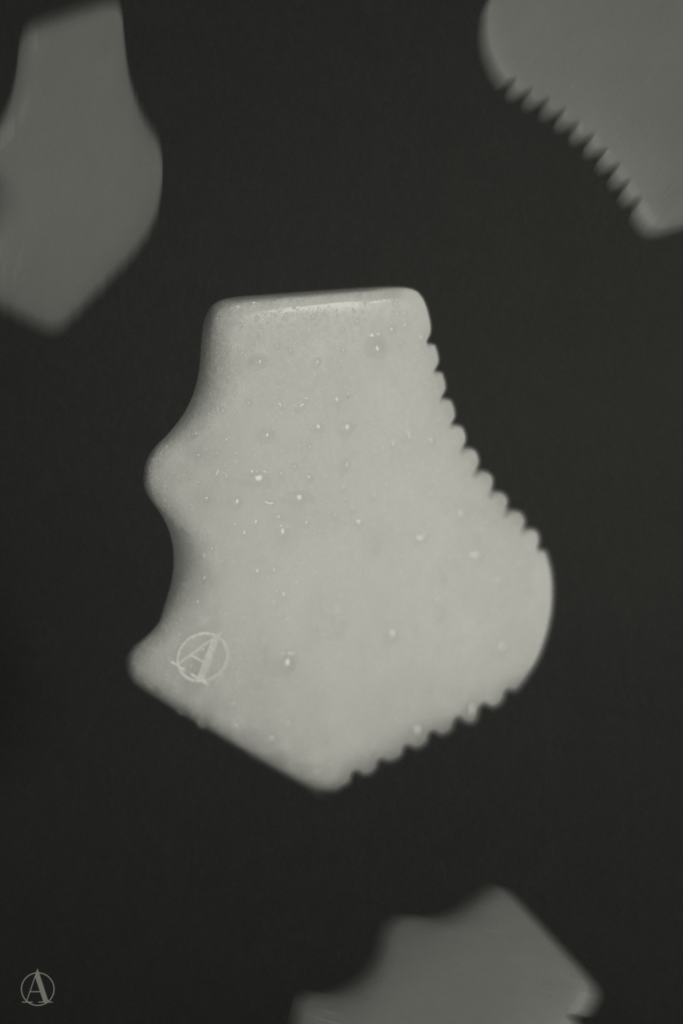 Promoting Qi
The ALAM Gua Sha is perfect to use on the face, body and scalp, and it's best to use with water or all-natural oil – but never on bare skin. It actually predates modern medicine and and originated in Chinese Medicine, where the stones have been used to treat all sorts of ailments by scraping (Gua) the skin. Like acupuncture, it is based on the concept of promoting Qi, the balance and flow of our body's energy.
shop gua sha
Mindful moment
Anticipate both immediate and cumulative results over time. Right after usage, it is an excellent remedy for puffiness and fine lines, but long-lasting results are best maintained with consistent use, 2 to 3 times a week up to once daily, minimum one minute at a time. Perfect to take a moment for yourself and start or end the day mindful. To clean your ALAM Gua Sha, carefully rinse it off with water after usage.

shop gua sha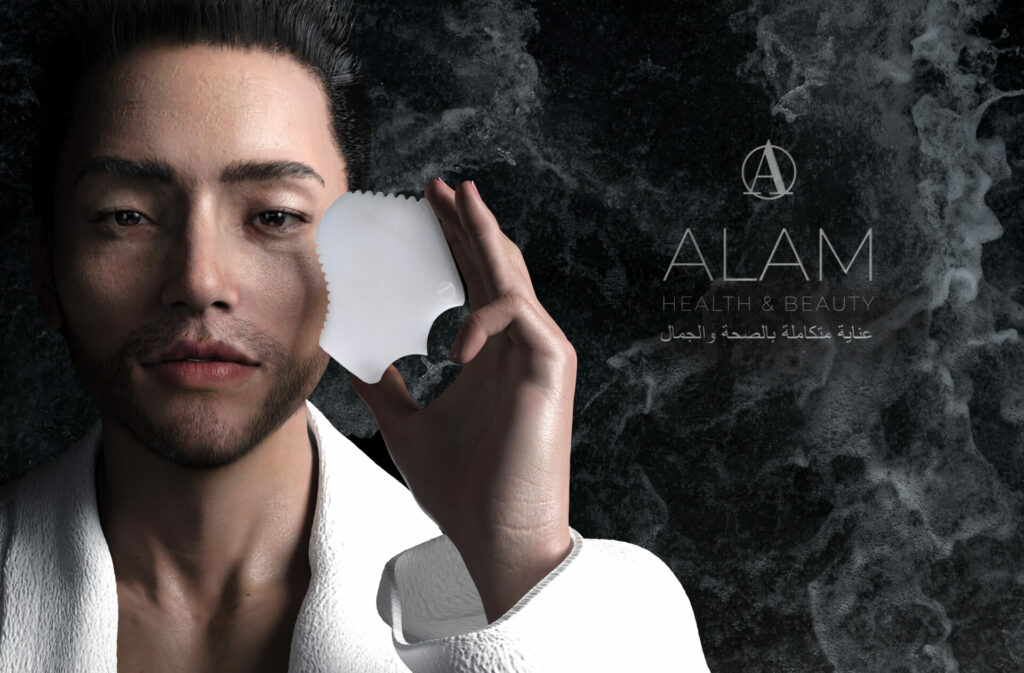 White jade
We have carefully selected and custom-carved a premium white jade stone for its rebalancing, decongesting and soothing benefits on the skin. White Jade is also called "the stone of eternal youth", known for its healing properties, which also helps you to feel calm and refreshed.
Sign up for
alam updates
Share your ALAM moments with us on social media by tagging @alamhealthbeauty or using #ALAMhealthbeauty #ALAMbox
get in contact
with us
We are here to help you. Do you have any questions, ideas of feedback? Press-related, collaborative, or wholesale inquiries? Or just want to share your favorite ALAM holistic recipes and moments with us? Please feel free to contact us via email or the contact form below and we will get back to you shortly!
info@alamhealthbeauty.com