This unique rosewater is 100% pure and organic (100ml) from France (free from any additives like perfume or alcohol). Not thinned with water, which makes ALAM rosewater 3 to 5 times more concentrated as regular rosewater on the market. Also perfectly suitable to use as a calming toner. After usage, you can upcycle the strong bottle to carry your ALAM superfood powder blend on the go in a stylish, sustainable way.
Full ingredient list: Rosewater (Rosa Centifolia L.) (France)

Shop ALAM rosewater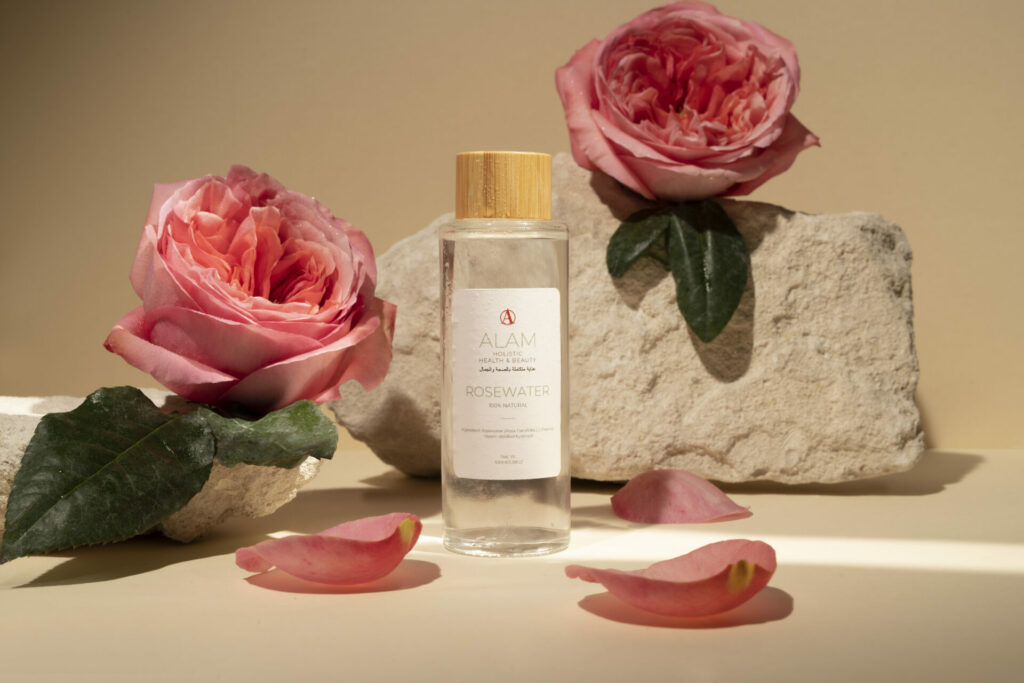 Nourishing
Purifying
Balancing
Calming
Anti-inflammatory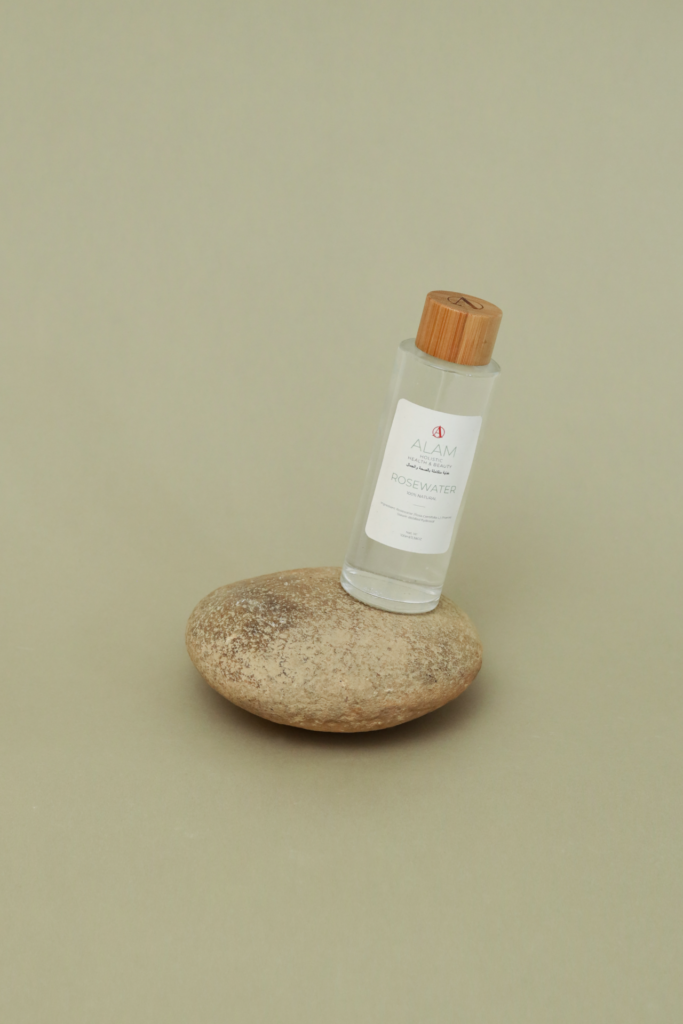 Beautifying properties
ALAM rosewater is carefully, organically crafted is hydro-distilled at a low temperature from soft, velvet petals of freshly picked Rosa Centifolia flowers cultivated and harvested in France. Perfect for all skin-types, suitable for sensitive skin and irritated skin due to the soothing, calming and moisturizing properties of ALAM rosewater.
Shop now
Sustainable glass bottle
100% pure
Suitable for sensitive skin
Anti-aging
Soothes irritated skin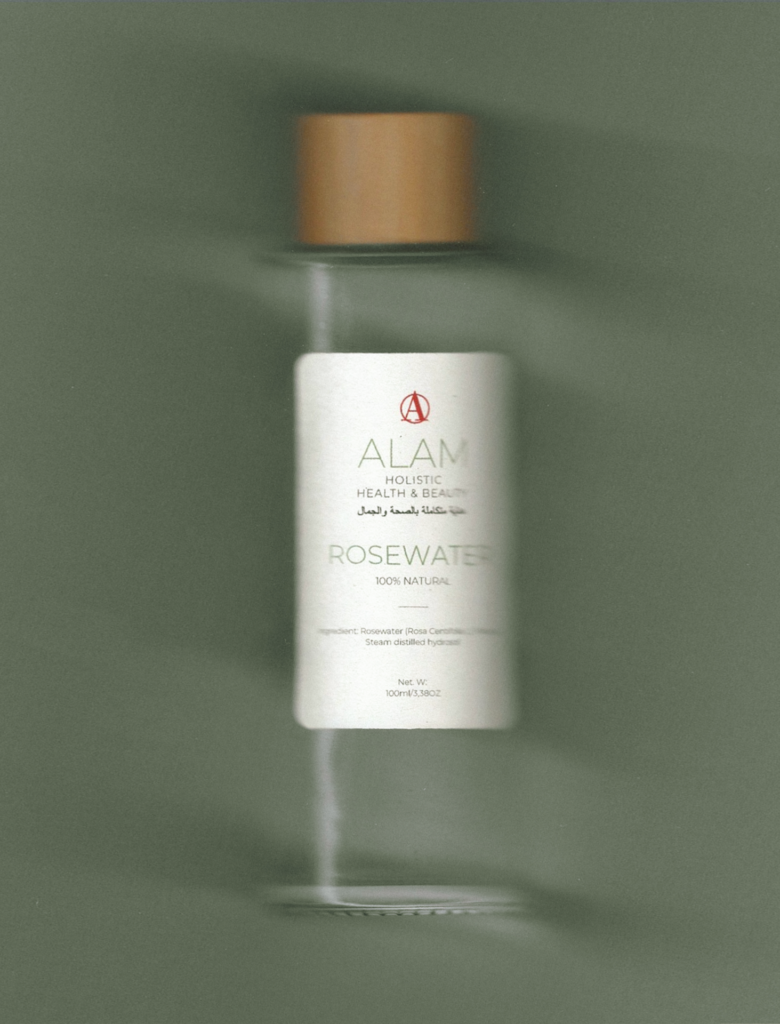 Our promise
Our ALAM rosewater is 100% pure and free form preservatives, alcohol and emulsifiers. This is the most genuine form of rosewater (obtained by steam distillation of the plant part). ALAM rosewater is NO infusion, NO blend of essential oil and water and NO condensed water. This superior, highest quality ALAM rosewater is 3 to 5 times more concentrated than regular rosewater. Store cool and dry. The bottle is perfect to upcycle after usage as an on-the-go ALAM superfood bottle.
our story
Sign up for
alam updates
Share your ALAM moments with us on social media by tagging @alamhealthbeauty or using #ALAMhealthbeauty #ALAMbox
get in contact
with us
We are here to help you. Do you have any questions, ideas of feedback? Press-related, collaborative, or wholesale inquiries? Or just want to share your favorite ALAM holistic recipes and moments with us? Please feel free to contact us via email or the contact form below and we will get back to you shortly!
info@alamhealthbeauty.com